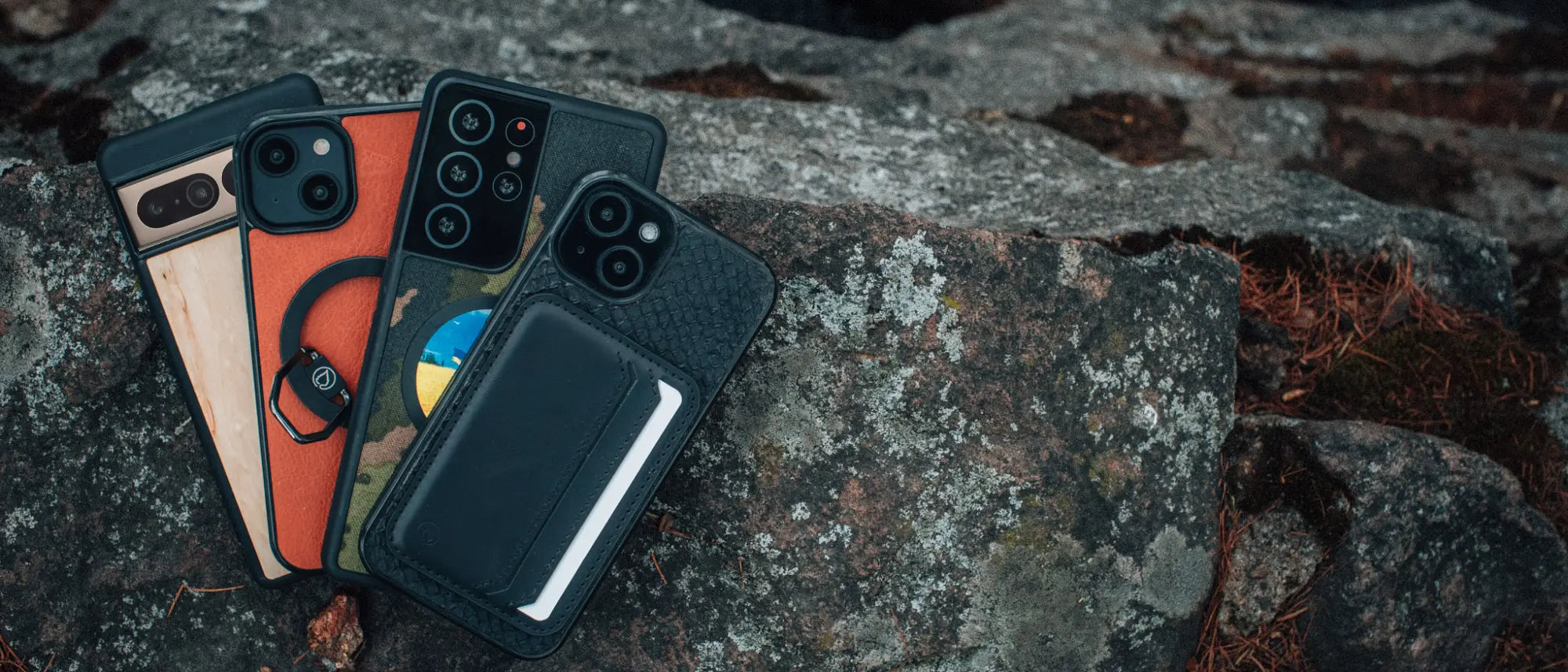 All Lastu Cases
Welcome to Lastu, your ultimate destination for phone cases that offer both style and protection. Our exceptional range of phone cases is crafted from the highest quality materials, including Finnish wood, genuine leather, and durable plastics, and is designed to provide a perfect fit for your device. From iPhone to Samsung Galaxy, OnePlus to Google Pixel, Xiaomi and even Nothing Phone, we've got you covered.
Our phone cases are not only highly protective, but also designed with style in mind. Whether you're looking for a minimalistic case or something that makes a statement, we have a phone case that matches your unique style and preferences.
In addition to our wide range of phone cases, we also have MagSafe cases for most popular phone models.
Wordwide Shipping
Your order will be shipped in 1-3 days after order.
Customer Service
Contact us on Facebook or email. We will respond in 24 hours.
Worldwide Payments
Secure payments with PayPal, Credit Cards, Apple Pay & Google Pay.