This product has no reviews yet.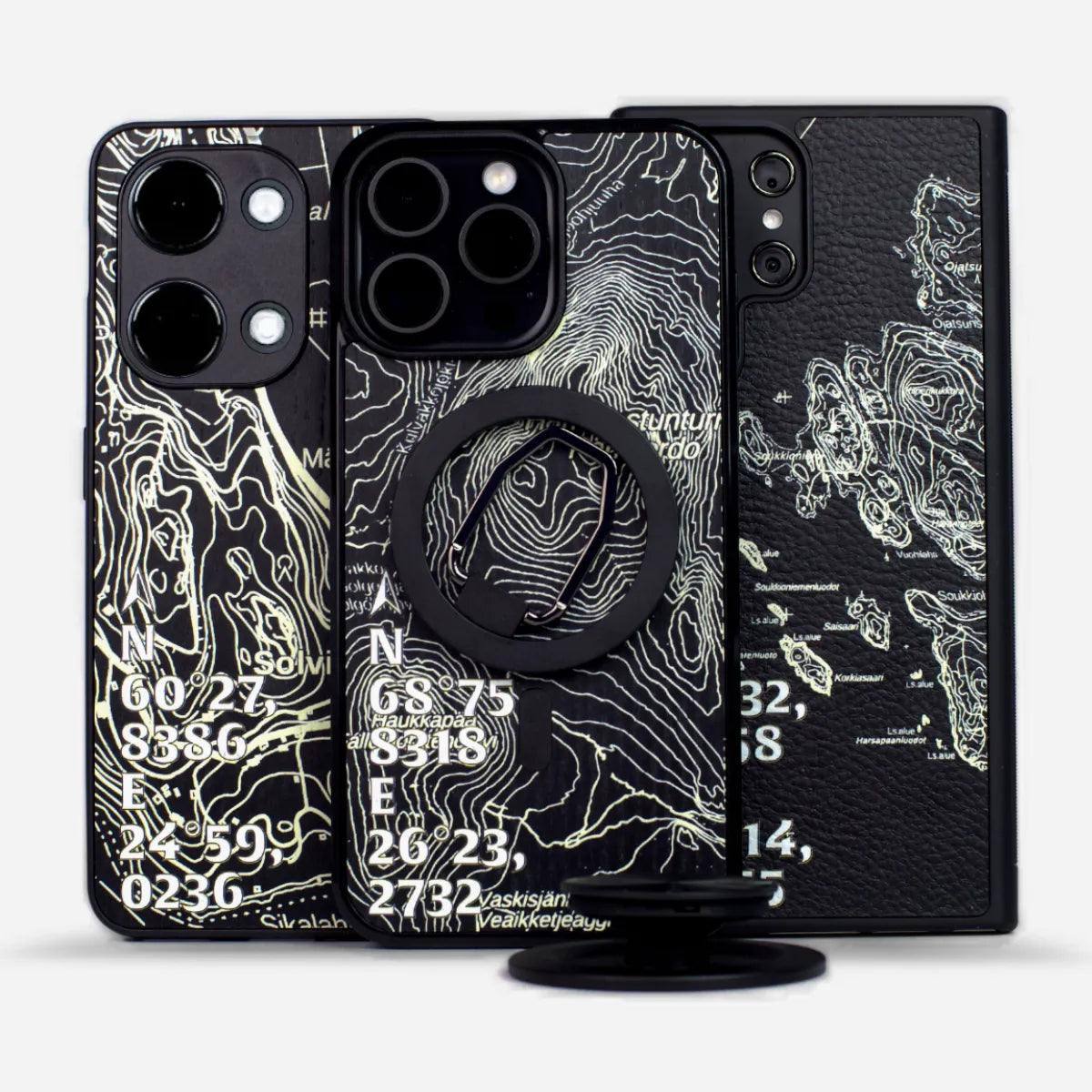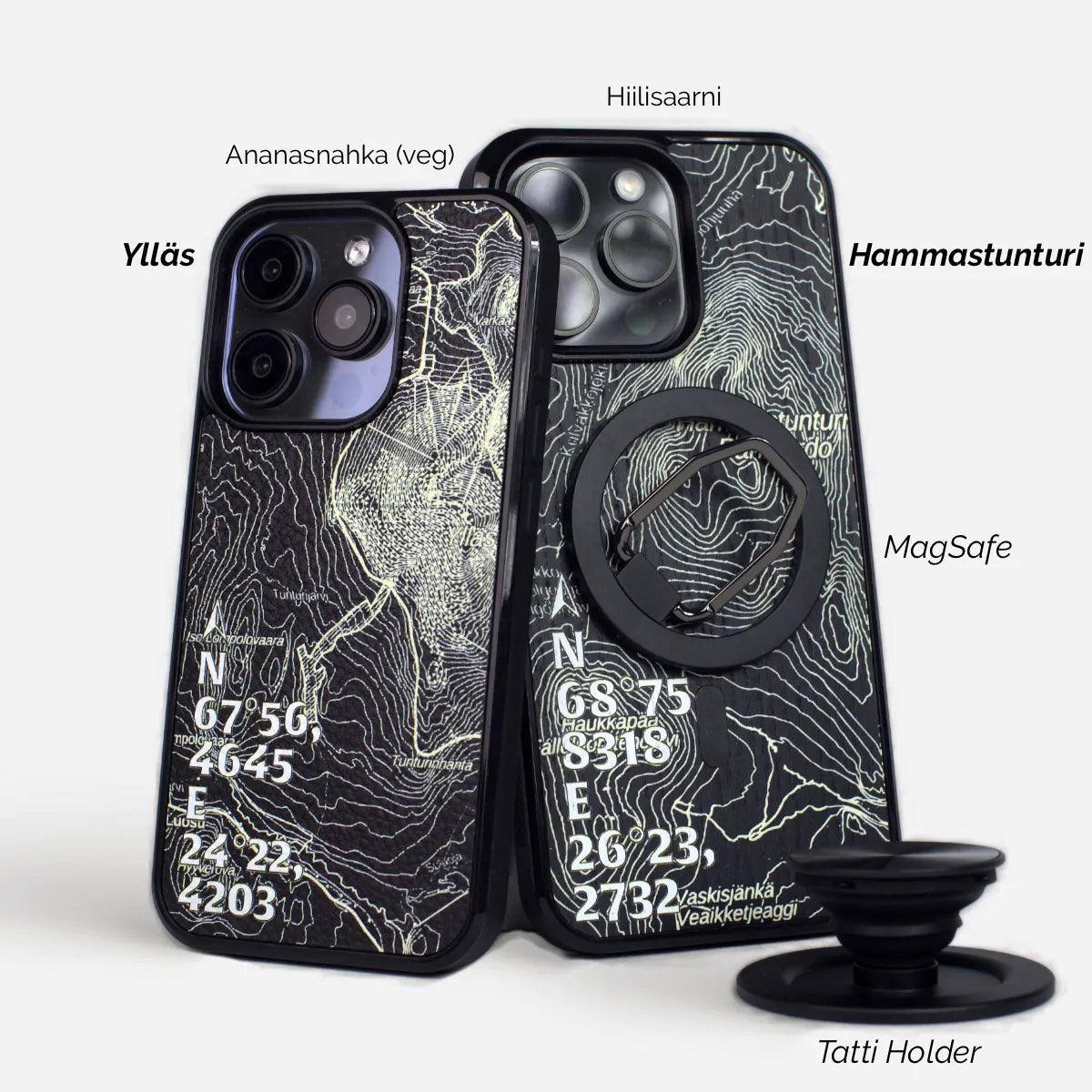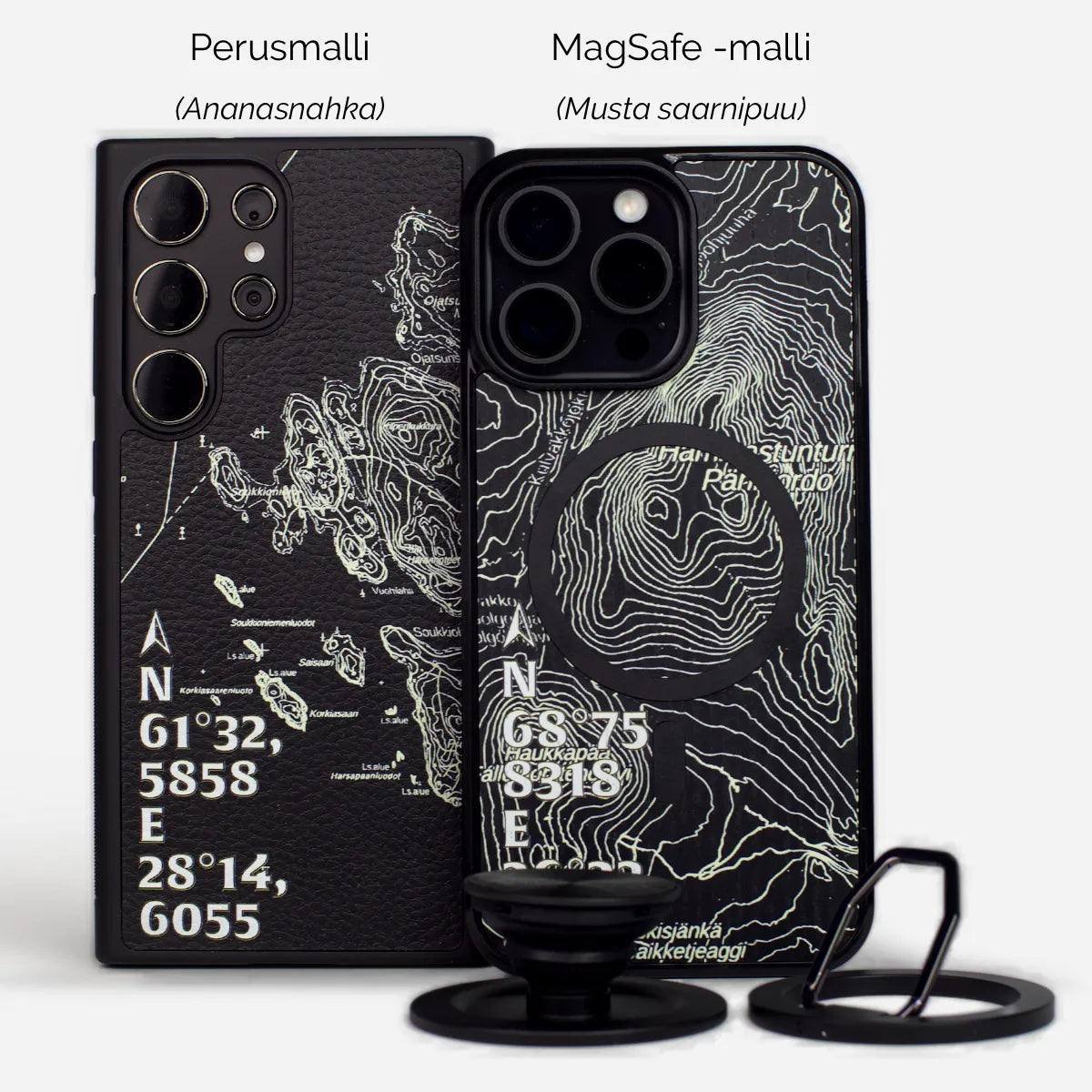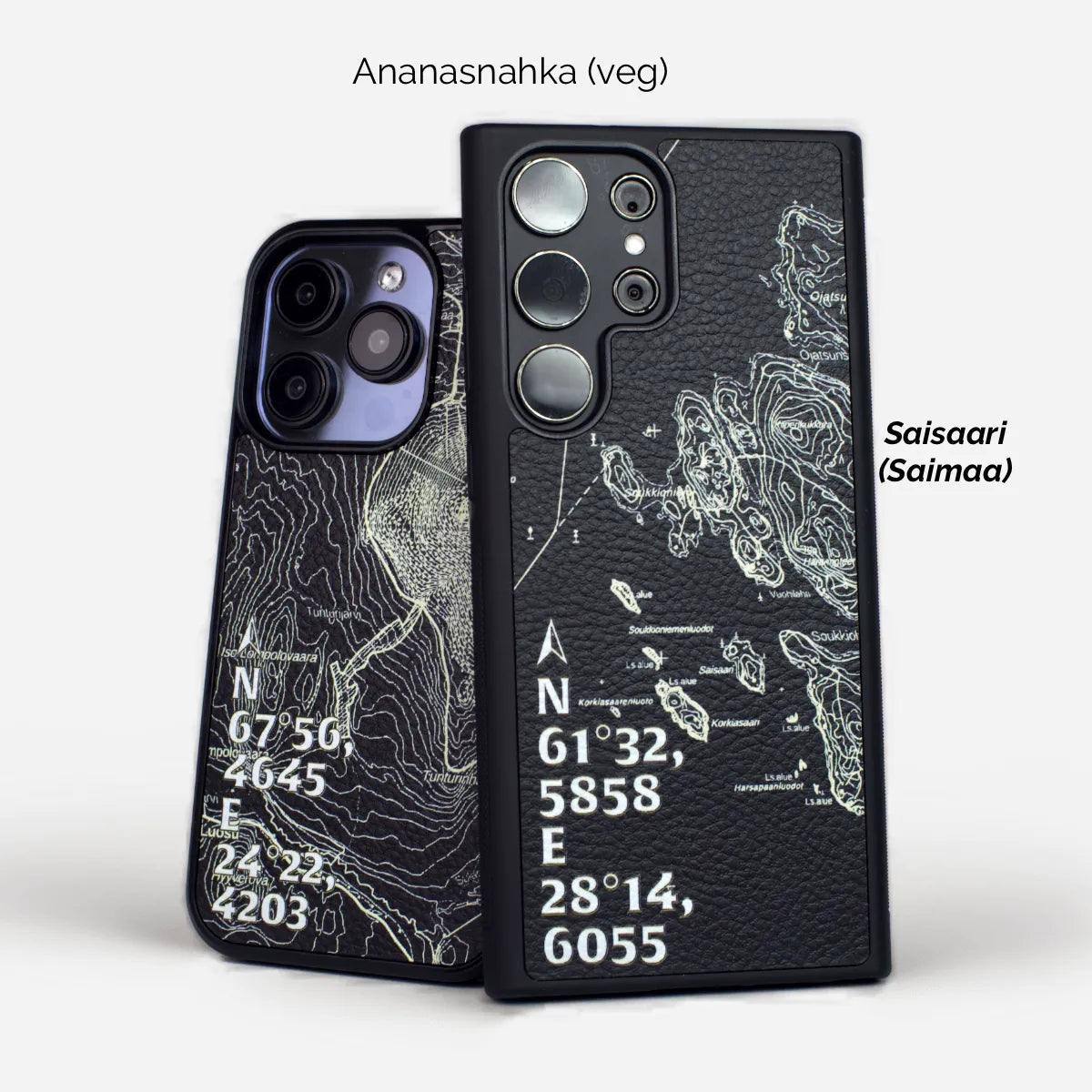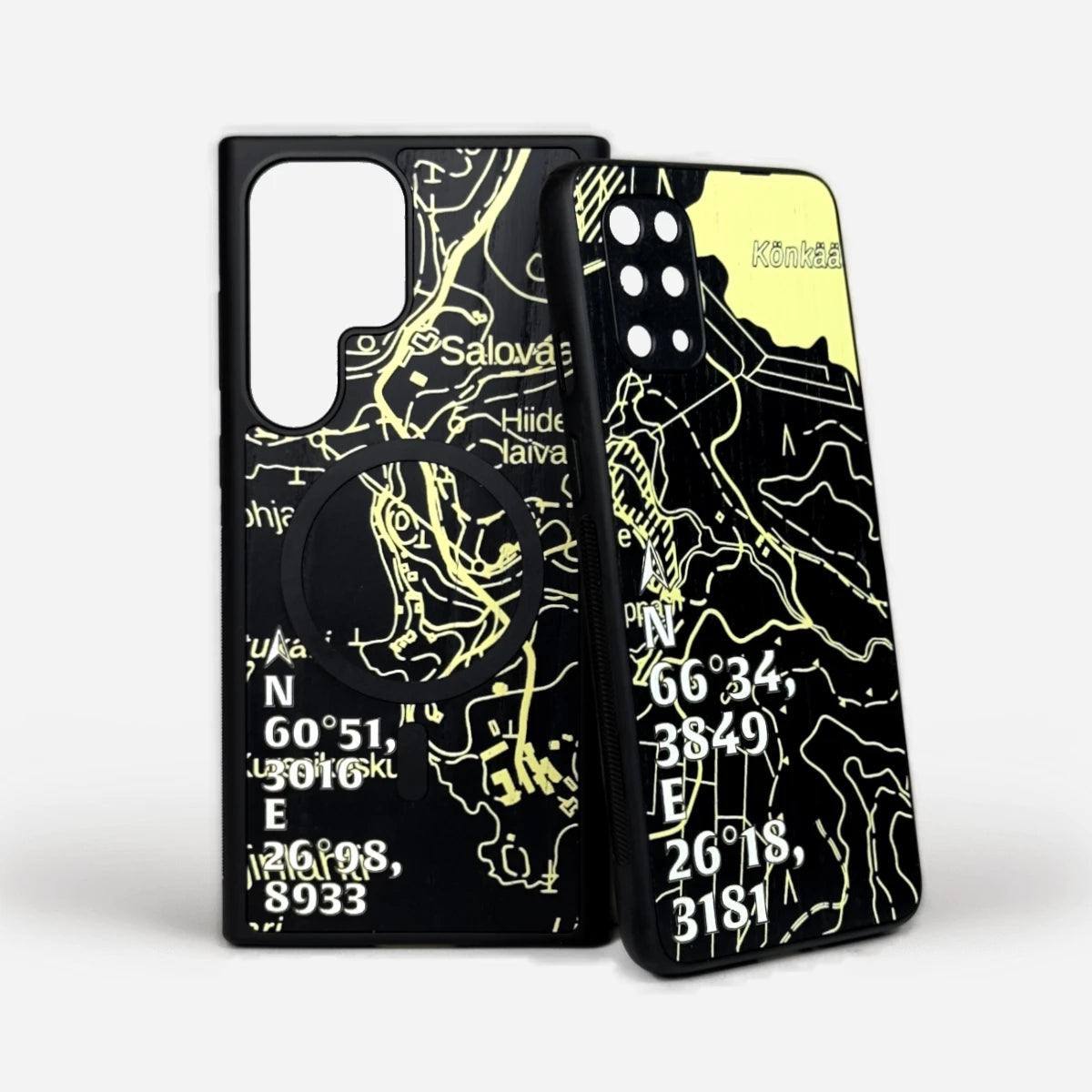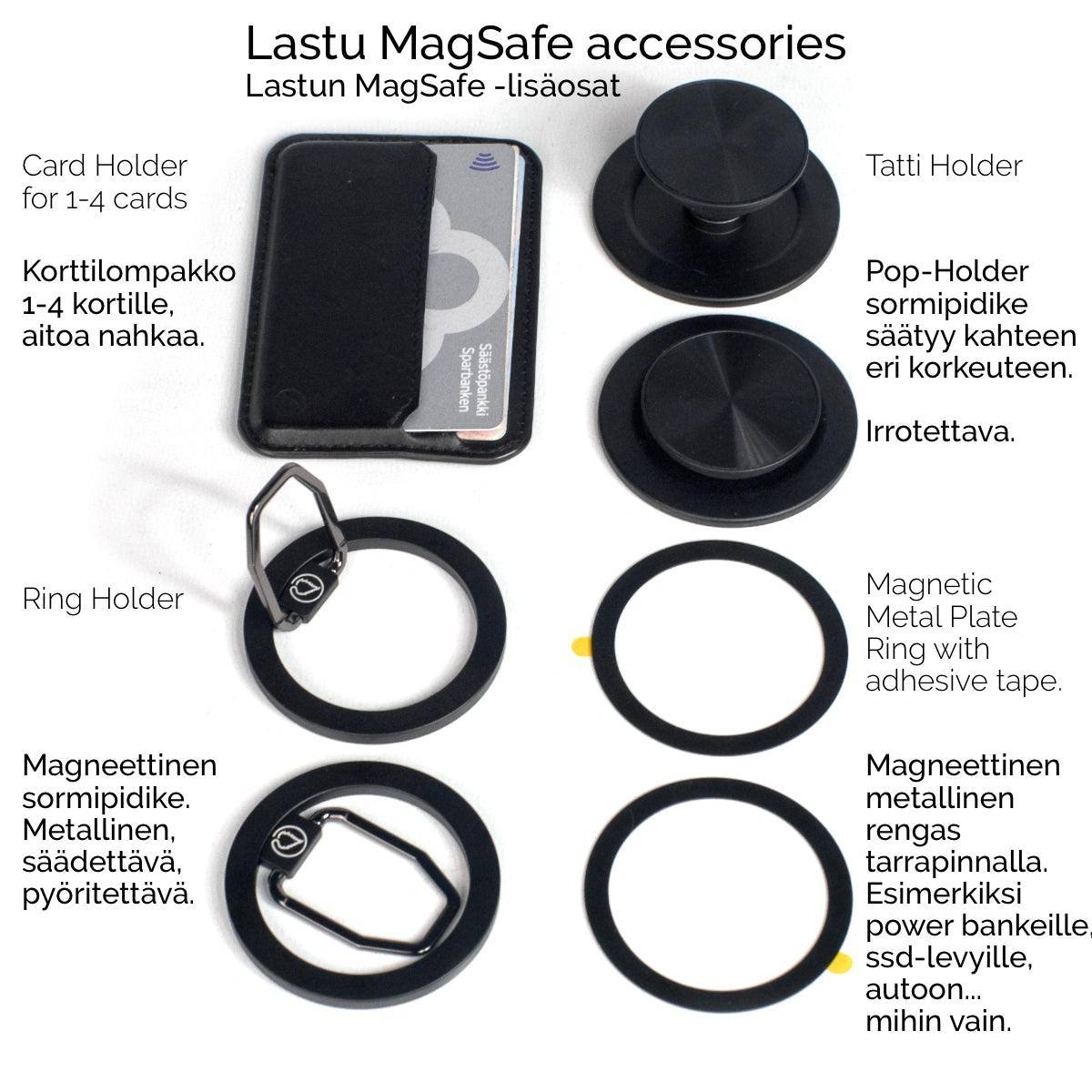 Topo Map Phone Case
Bring your favorite place along wherever you go.
Let our designer design your case from any location in Finland. 
Bring your favorite place along wherever you go with Lastu's custom Terrain Map Case—the only one of its kind in the world. Meticulously crafted from high-quality materials, these cases ensure your phone is well-protected through life's tumults.

Our long-standing selection of city map cases is now complemented by cases based on official Finnish terrain maps. Whether it's memories from the fells, national parks, or islands, or even your home, summer cottage, or birthplace, these cases allow you to carry those memories with you. Watch our video guide below for easy instructions on how to obtain precise coordinates for any location you desire.

Designed for durability in everyday life and adventure, Lastu's Terrain Map Cases are made to withstand the elements. Crafted from only the finest materials, these cases not only protect your phone but also provide an excellent grip thanks to textured edges—without compromising on style.

We create a personalized and eco-friendly product for you. Each case is made to order, minimizing waste and promoting sustainability. Responsibility and individuality go hand in hand.

Choose from three different material options for your Lastu Terrain Map Case:

Black Pineapple Leather (veg) (Spain)
Black Ash Wood (Finland)
Grey Weathered Ash Wood (Finland)
You can also opt for a MagSafe feature (+5.9€) for these Lastu cases.
All our available cases can be fitted with a convenient and versatile magnetic MagSafe feature. By choosing this, black MagSafe-compatible magnets will be integrated into your case. This feature is available for both Android and iPhone cases through us and is compatible with all MagSafe accessories on the market. You can also order Lastu's own accessories during checkout. Please note that the map will not be printed over the MagSafe magnets. See more from the product images on the page.

Get precise coordinates from the Karttaselain service

If you want exact coordinates on your case, you can acquire them from the Karttaselain service: https://app.karttaselain.fi (opens in a new window)
Find the precise location in the service and copy the link to the location or copy the coordinates directly. Watch the video below to see how you can get the exact coordinates for your case.

Please Note

-Maps are based on official Finnish terrain maps. We are not responsible for the accuracy of the map data.
-Densely populated areas like cities will be printed with a closer "zoom," while sparsely populated areas, such as fells, will be from a further perspective.
-Bodies of water like ponds are not displayed separately, only contours, roads, buildings, and island boundaries are shown.
-The location you choose will be shown on the map, but not always exactly in the center, although we strive for this. Our graphic designer has the freedom to place your map in what they deem the best way.
-If you choose the MagSafe feature for your case, black magnets will be on the surface. These magnets will not be printed over, so part of the map will be covered by the magnets and will not appear printed. See product images.
-We can only print terrain maps on the cases for locations in Finland.
Product Features and Technical Specifications:

Material Options: Black Pineapple Leather (veg), Black Ash Wood, Grey Weathered Ash Wood
Edge Color: Black
Textured edges for improved grip
Ecologically produced on a made-to-order basis
MagSafe Feature: Available as an additional option
MagSafe-compatible Magnets: Black, integrated into the case
Map Data: Official Finnish terrain maps
Customization: Case can be printed with precise coordinates of your chosen location
Printing: High-quality, durable, and accurate
Availability: Only for locations in Finland

You can find our Lastu cases and covers for these phone models:

You can get Lastu covers for the most popular iPhone, Samsung Galaxy, OnePlus, Xiaomi, Nothing Phone, Google Pixel and Huawei models, such as:

iPhone:

iPhone 6/6S/7/8

iPhone SE (2020)

iPhone 6/7/8+ PLUS

iPhone 11

iPhone 11 Pro

iPhone 11 Pro Max

iPhone 12 Mini

iPhone 12

iPhone 12 Pro

iPhone 12 Pro Max,

iPhone 13

iPhone 13 Pro

iPhone 13 Pro Max

iPhone 13 Mini

iPhone 14

iPhone 14 Pro

iPhone 14 Plus

iPhone 14 Pro Max

iPhone 15

iPhone 15 Pro

iPhone 15 Plus

iPhone 15 Ultra

iPhone 15 pro Max

iPhone X / Xs

iPhone XS Max

iPhone XR


OnePlus:

OnePlus Nord

OnePlus Nord 2

OnePlus Nord 3

OnePlus Nord 2T

OnePlus Nord CE

OnePlus Nord CE 2

OnePlus Nord CE 2 Lite

OnePlus Nord n100

OnePlus 7

OnePlus 7 pro

OnePlus 7t

OnePlus 7T pro

OnePlus 8

OnePlus 8 pro

OnePlus 8t

OnePlus 9

OnePlus 9 Pro

OnePlus 10 Pro

OnePlus 10T

OnePlus 11

OnePlus 11 Pro


Samsung:

Samsung Galaxy a20e

Samsung Galaxy a21

Samsung Galaxy a32 5g

Samsung Galaxy a33

Samsung Galaxy a40

Samsung Galaxy a41

Samsung Galaxy a51

Samsung Galaxy a52 / a52s

Samsung Galaxy a53

Samsung Galaxy a72

Samsung Galaxy a73

Samsung Galaxy s10

Samsung Galaxy s10+

Samsung Galaxy s20

Samsung Galaxy s20 fe

Samsung Galaxy s20 plus

Samsung Galaxy s20 ultra

Samsung Galaxy s21

Samsung Galaxy s21 fe

Samsung Galaxy s21 plus

Samsung Galaxy s21 ultra

Samsung Galaxy s22

Samsung Galaxy s22 plus

Samsung Galaxy s22 ultra

Samsung Galaxy note 20

Samsung Galaxy note 20 ultra

Samsung Galaxy s23

Samsung Galaxy s23 Plus

Samsung Galaxy s23 Ultra

Nothing Phone:

Nothing Phone 1

Nothing Phone 2

Xiaomi:

Xiaomi redmi 9c nfc

Xiaomi redmi note 8t

Xiaomi mi 11

Xiaomi mi 11 lite

Xiaomi 12 

Xiaomi 12 Pro

Xiaomi 12T

Xiaomi 12T Pro

Huawei/Honor:

honor 10

honor 20 pro

huawei p20

huawei p30 pro

huawei p40

huawei p40 pro

huawei mate 20 pro

Google Pixel:

Google Pixel 6

Google Pixel 7

Google Pixel 7 Pro

Google Pixel 7A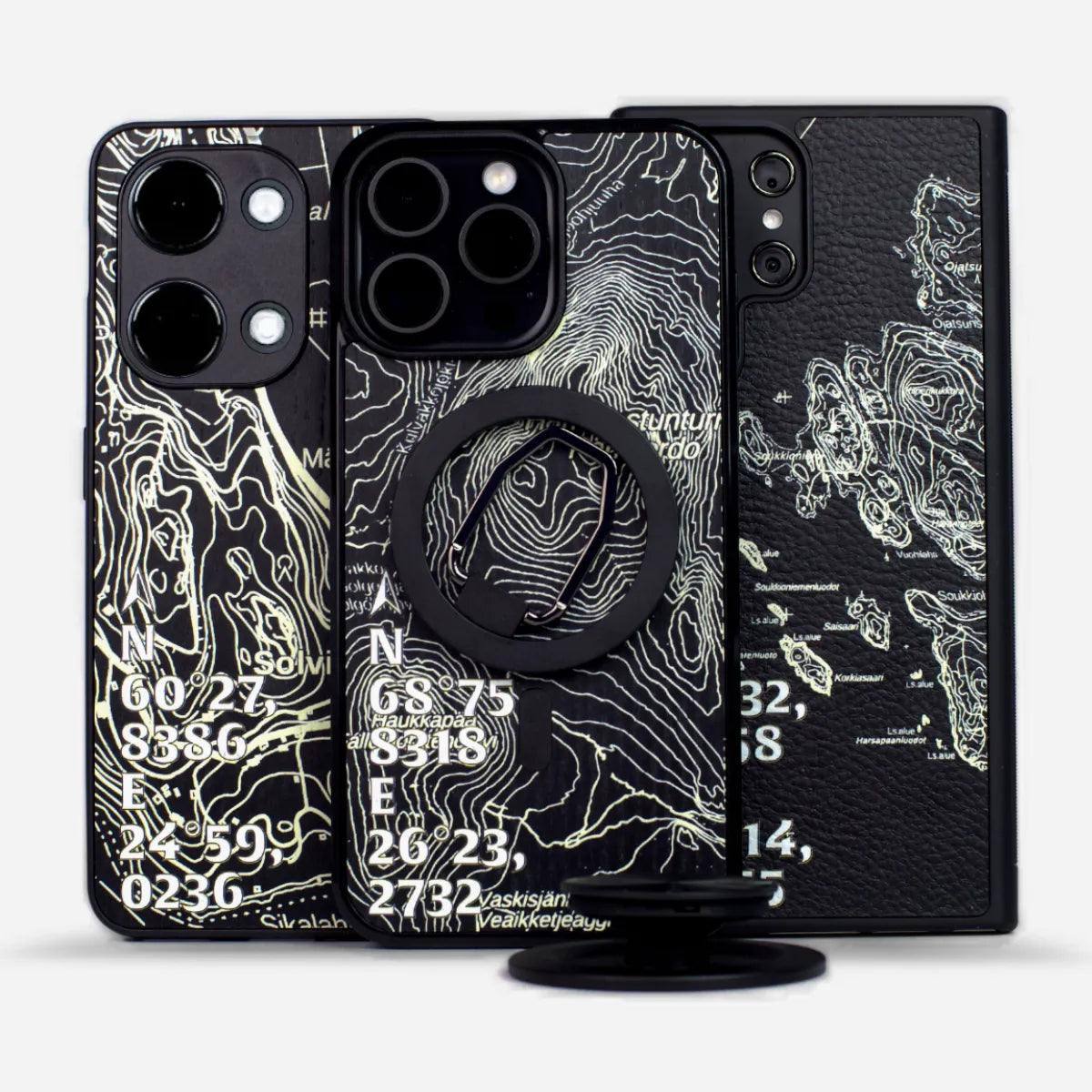 This product has no reviews yet.
97% RECOMMEND
Read product reviews for this product:
This product has no reviews yet.
FAQ
Read what customers have asked about our products.
Q1: What materials are the Lastu cases made of?

A1: The Lastu cases available on Lastu.co are crafted using a combination of high-quality materials. The cases feature a durable polycarbonate cover to provide excellent protection for your device. The backside of the case is made from genuine wood veneer, genuine reindeer or salmon leather and real army fabrics which adds a touch of natural elegance. The built-in magnets ensure a secure fit and compatibility with magnetic accessories.
Q2: Are the Lastu cases compatible with wireless charging?

A2: Yes, the magnetic cases offered by Lastu.co are designed to be compatible with wireless charging. The slim design of the cases allows for seamless charging without the need to remove the case. You can conveniently charge your device wirelessly while keeping it protected in the magnetic case.
Q3: Can the magnetic cases interfere with phone signals or NFC functionality?

A3: No, the magnetic cases do not interfere with phone signals or NFC (Near Field Communication) functionality. The magnets used in the cases are carefully placed and engineered to avoid any interference with the phone's essential functions. You can enjoy uninterrupted signal reception and utilize NFC features without any issues while using the magnetic case.
Q4: Will the Lastu case provide sufficient protection for my device?

A4: Absolutely! The cases offered by Lastu.co are designed to provide reliable protection for your device. The combination of a sturdy polycarbonate shell and the genuine wood, leather and military fabric back ensures excellent impact resistance and safeguards your device from everyday bumps, scratches, and accidental drops. The magnetic case offers a good balance of style and protection for your device.
Q5: Can I use magnetic accessories with the magnetic case?

A5: Yes, you can use all MagSafe accessories in the market with the magnetic case from Lastu.co. Our MagSafe cases are equipped with built-in magnets, allowing you to attach various magnetic accessories such as car mounts, stands, or wallets. These accessories provide additional functionality and convenience while using your device with the magnetic case.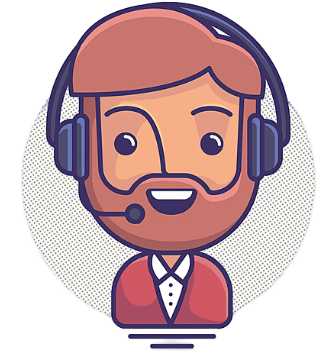 Our customer support is available Monday to Friday: 8am-16pm.
Average answer time: 24h
Get Support